Donnie Wahlberg's Wife Jenny McCarthy Speaks Up About Autistic Son; Divorce Rumors True?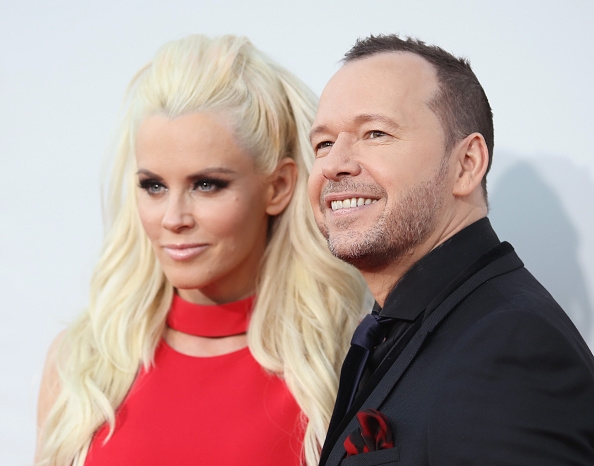 Donnie Wahlberg and Jenny McCarthy's marriage has been plagued with divorce rumors for the past few weeks, despite their constant denial and public displays of affection.
During the couple's New Year Celebration in New York Times Square, the latter gushed about her husband.
"I had no idea this level of love existed," McCarthy said. "The more and more that we let go of fears, the more we fall in love."
"Going into it, if I didn't love myself - don't get me wrong, I'm a work in progress! - I would never have been ready to be married," the actress added. "You can't expect the bar to get raised by your partner. You have to raise it first, and then you'll attract wonderful."
Meanwhile, the talk show host opened up about raising her teen son, Evan, whose father is John Asher, describing the whole experience as "amazing and scary."
"He's turning into the most amazing human," McCarthy said of 13-year-old Evan, who was diagnosed with autism in 2005. "He's always been the most amazing human being, but the teenage years, you never know what's gonna happen."
According to Donnie Wahlberg's wife Jenny McCarthy, the best part about her son's attitude it is his refusal to use swear words.
"All his friends swear, and he won't do it," she says. "Considering I swear like a truck driver, I'm very proud of him."
Following rumors saying they have broken up, Wahlberg took it upon himself to debunk the said rumors and say that they are still very much in love.
"Jenny [McCarthy] and I just read this as we are laying together, cuddling, while watching TV - 'Rudolph (the Red-Nosed Reindeer)' to be specific," Donnie Wahlberg said back in December 2015. "Not only is any story of our marital strife complete garbage, but we have never been happier!"
© 2019 Korea Portal, All rights reserved. Do not reproduce without permission.