Agency Shuts Down Allegations That TWICE Member Tzuyu Is An Activist For Taiwanese Independence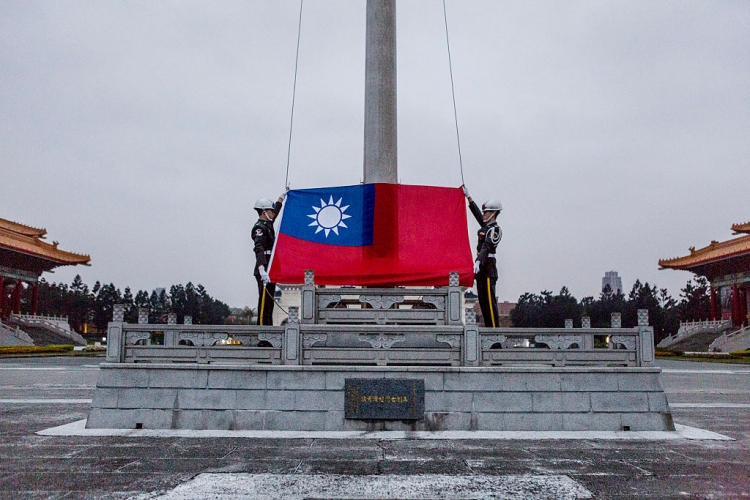 JYP Entertainment has finally spoken about rumors involving TWICE member Tzuyu on Friday. The 16-year-old singer found herself involved in a hullabaloo after she waved the Taiwanese flag during an online-exclusive segment of variety show, "My Little Television."
"Tzuyu understands and respects the "One China" principle," the agency said in a dispatch, as noted by Kpop Fighting Friday. "Taiwan is the hometown of Tzuyu, and this is something that cannot be undone."
"But it's not right to treat all Taiwanese as independence fighters. Tzuyu has never once spoken about Taiwan's independence from China, and all the rumors about her endorsing Taiwan's independence are false."
The agency also said that they do not tolerate any person in the company to go against China's "One China" principle.
"YP Entertainment support a cooperative partnership between Korea and China, and we understand and respect the "One China" principle."
"If there's anything that we did not do well with regards to managing our artists, we would like to say sorry; If there were some Chinese netizens who feel hurt with our late apology, we would like to say sorry once again," the agency added.
The agency reportedly suspended Tzuyu's activities in China after her act sparked rumors that she is an activist for Taiwanese independence.
The teenage Taiwanese singer received backlash from the online community in China after the incident. Some of them thought Tzuyu was suggesting to push for Taiwanese independence, while others saw that there is something wrong with JYP Entertainment's profile of Tzuyu.
Under it, the agency listed Taiwan as Tzuyu's nationality, instead of China. JYP Entertainment has since altered the profile information into "choolsaeng (birth place)" from "gookjuk (nationality)," as reported by Allkpop Tuesday.
Meanwhile, Tzuyu, in a YouTube video, apologized for her acts. The video, entitled "Tzuyu public apology," has been viewed over 2 million times after it was uploaded Friday by the agency.
"I should have apologized earlier," she said, as translated by Kpopstarz Friday. "I didn't dare to face all of you earlier because I didn't know how to react to the current situation."
Tzuyu went on, "There is only one China, Taiwan and China are part of the same country. I have always been proud of my identity as a Chinese."
© 2023 Korea Portal, All rights reserved. Do not reproduce without permission.