Protests Erupt In South Korea After Winter Olympics Organizers Reportedly Bulldoze 500-year-old Forest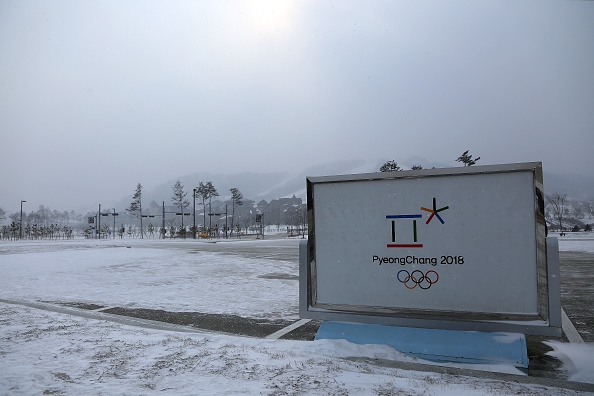 In preparation to host the 2018 Winter Olympics, South Korean organizers bulldozed a 500-year-old sacred forest, according to the website news.com.au.
Local protesters are now claiming that an existing ski site nearby Yongpyong could have been used for the three-day event, instead of the sacred Mount Gariwang, which has connections to the Chosun Ruling Dynasty, according to Digital Journal.
"This makes it unnecessary to build a new ski resort on Mt. Gariwang. An existing one can be utilized," Yoon Ki-don, secretary general of Green Korea said, according to the Korea Times.
Games officials reportedly claimed that Mount Gariwang was the only site that met all the requirements for the event.
The forest was reportedly considered a "royal, forbidden mountain" where the king's own ginseng was grown during the late 15th century. The forest was reportedly listed as a Protected Area for Forest Genetic Resource Conservation by the South Korean government, but that was lifted in 2013.
The forest is reportedly home to rare species of plants and trees, according to environmental protection groups.
"The area earmarked for the Olympics falls under a special category – a forest genetic resources preservation area – stipulated in South Korea's forest protection act," Youn Yeo-chang, professor of ecological economics and forestry policy at Seoul National University, told the Guardian.
"The area comprises not only trees, but plants and small animals and other organisms, and the possibility that trees can be replanted there is not very high due to disturbance to soil systems."
Games officials reportedly claimed that the construction done on the site was limited, and that major damage to the habitat was avoided. The men's and women's runs were reportedly combined so that the total area needed for the alpine ski facilities would be minimized.
Although the Pyeongchang Organizing Committee for the 2018 Olympic and Paralympic Winter Games reportedly claimed that it would replace more than 1,200 trees after the Olympic Games, environmental groups remain weary as more than 58,000 trees were bulldozed during the recent construction.
Despite the online petition that was generated by more than 50 civil groups, POCOG reportedly stated it has no plans to stop the construction project.
© 2023 Korea Portal, All rights reserved. Do not reproduce without permission.