2016 Will Be The Year Of Kang Dong Won And Park So Dam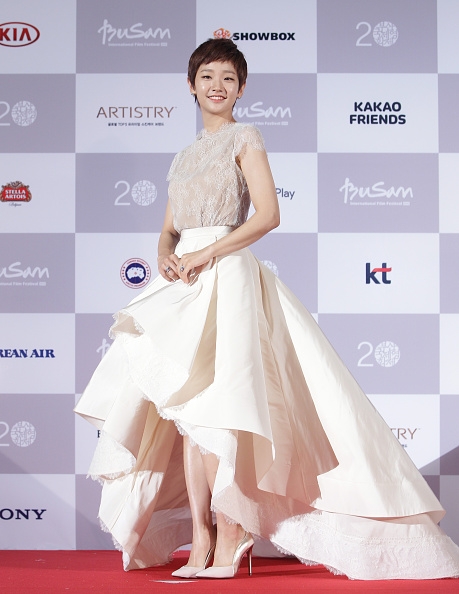 Participants of a survey have chosen Kang Dong Won and Park So Dam as the most promising male and female actors of 2016. The Chosun Ilbo reported Saturday that 246 of the respondents voted for Kang, surpassing Ha Jung Woo with 186 votes and Yu A In with 172 votes.
On the other hand, Park topped the survey for most promising female actress with a total of 186 votes, followed by veteran actress Son Ye Jin with 144 votes, Kim Hye Soo with 111 votes and Ji Hyun with 101 votes, while young actress Park Bo Young landed on the fifth spot with 81 votes.
The survey, which was conducted by Yes24 in partnership with Chosun Ilbo, questioned 3,461 individuals from December 28 to 31.
Kang's acting career took off when he joined the film adaptation of Guiyeoni's teen novel, entitled "Temptation of Wolves," in 2004. The 34-year-old actor appeared in several films including "Maundy Thursday," "Voice of a Murderer" and "The Priests."
The actor was recently rumored that he might join YG Entertainment. Allkpop reported Friday that a number of entertainment representatives allegedly revealed that the actor was about sign a deal with the agency.
"Kang Dong Won has pondered stand-alone management forms like a one-person agency, but in order to have secure acting promotions, he decided to receive the support of a management company," a representative said. "He plans to have a contract after he mediates details like contract payment and length of time."
On the other hand, 24-year-old Park started her career by appearing in independent films. The South Korean actress entered the mainstream last year. She was notable for her performances in "The Silenced" and "The Priests," which gave her a number of Best New Actress nods and a win from the Busan Film Critics Awards.
In addition to this, Park reportedly will play a heroine role in a television drama series, tentatively called "My First." Korea Times reported Tuesday that the drama series is expected to air in the second half of 2016.
© 2023 Korea Portal, All rights reserved. Do not reproduce without permission.