Khloé Kardashian, Tristan Thompson Cheating Controversy News: 'Keeping Up With The Kardashians' Star Guarded By Police, Reportedly Forgives Cleveland Cavalier Player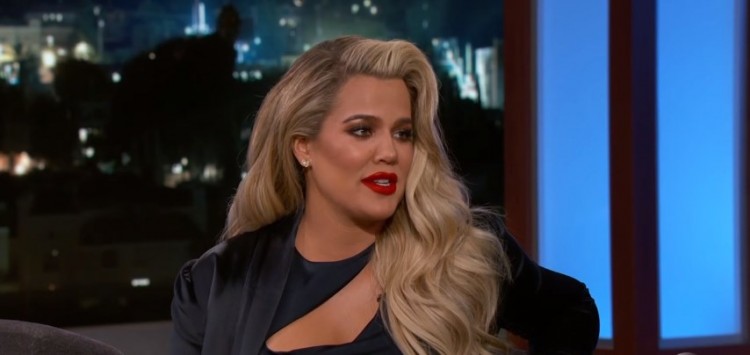 In spite of cheating allegations, Khloé Kardashian let her boyfriend, Tristan Thomspon, visit her and their unnamed newborn baby at Hillcrest Hospital on April 12. The Cleveland Cavaliers player was seen leaving the hospice clinic, while there were reports of the Keeping Up with the Kardashians star having police protection.
The Blast confirmed Khloé Kardashian was admitted to Hillcrest Hospital to give birth to her first child. The publication also supported the claim that the 33-year-old star was guarded by police. In fact, she has been spotted by a source on the night of Wednesday, April 11, with her mom, Kris Jenner, and sister, Kim Kardashian.
The insider also revealed Khloé Kardashian's room was guarded by a security officer for unknown reasons. Hillcrest Hospital's personnel assured that there was no problem at the time and everything was fine, although they didn't give further details as to why the police were specifically in the maternity ward.
Hillcrest Hospital is known for being part of Cleveland Clinic. It has a number of campuses and its very own police force. Although the clinic officers regularly patrol the hospice clinic's facilities, it has been said there was one guarding Khloé Kardashian.
Meanwhile, amidst the controversy, Tristan Thompson was seen leaving Hillcrest Hospital at the time of Khloé Kardashian's delivery. Metro reported that the 27-year-old basketball player was trying to keep his profile low by keeping his head down and wearing a cap while making his way out.
It looks like Khloé Kardashian didn't mind the cheating allegations being thrown at her boyfriend Tristan Thompson. In fact, a source told People, the new mom has basically forgiven her baby daddy for the alleged infidelity.
"Khloé is feeling nothing but happiness right now," an insider close to the Kardashians said. Just like the first-time mom and her sister, Kylie Jenner, Khloé Kardashian is in love with her newborn baby girl. Hence, all that matters to her is her child.
Khloé Kardashian seems to move on from the allegations that Tristan Thompson was seen kissing other women as she is currently filled with happiness. The television personality is just happy that she is now with her baby, described as "big, strong, healthy, and beautiful." "So right now Khloé truly has no other cares in the world," the source added.
© 2019 Korea Portal, All rights reserved. Do not reproduce without permission.